OVERVIEW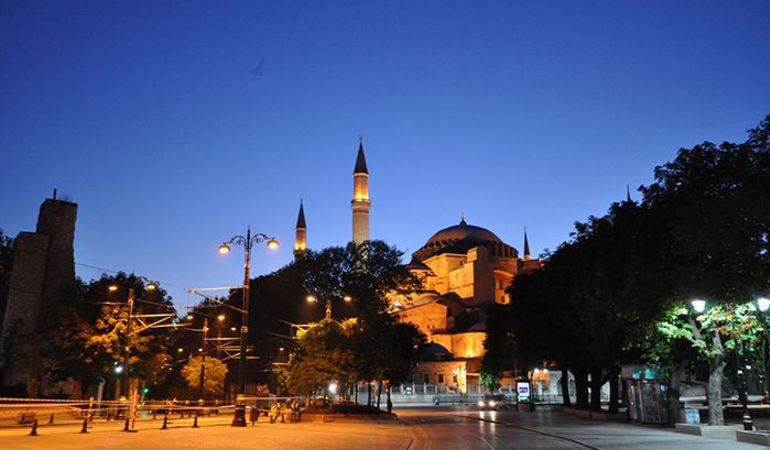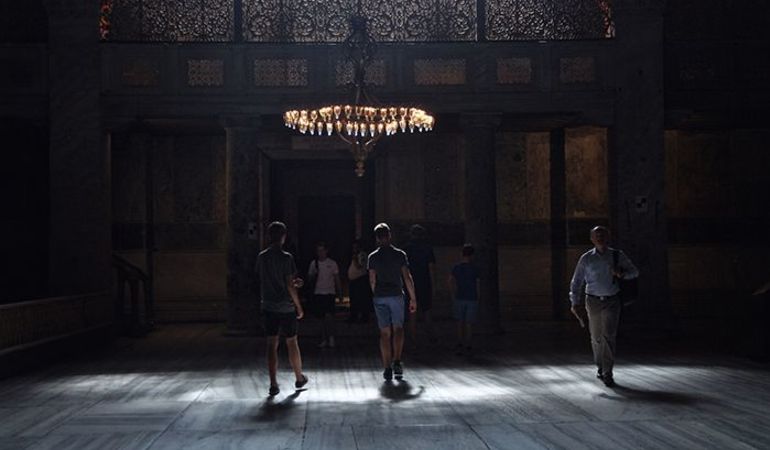 NOTE: Our Night at the Museum tour was 
successfully organised on the evening of Wednesday May 18th, 2016. 

Please feel free to mail us on your private inquiries for museum visits at night. We do offer special protocol openings in several museums of Istanbul such as Hagia Sophia or Chora Museum.
11th European Museum Night will also be celebrated in Istanbul with the special night openings of three unique landmarks of Istanbul: Hagia Sophia Museum, Istanbul Archaeological Museums, and Turkish and Islamic Arts Museum on the evening of May 18th, Wednesday.
EVENING TOUR OF HAGIA SOPHIA BETWEEN 9PM-10PM
On this special day, we will organise a memorable evening for you visiting Hagia Sophia Museum by night. The tour will start at 9pm in front of the main entrance of Hagia Sophia Museum; and finish at 10pm. Often referred as the eighth wonder of the World, the Hagia Sophia (Ayasofya in Turkish), built in 537 AD by Byzantine Emperor Justinian I was an Orthodox Church. Following the Ottoman arrival the church was converted into a mosque - nearly for five centuries- and finally it became as museum in 1935. Today Hagia Sophia Museum receives approximately three million visitors per year.
1500 years old Hagia Sophia is a unique landmark where one can admire both gold gilded Byzantine mosaics and gigantic Ottoman calligraphies. We will start our evening tour of Hagia Sophia with a descriptive visit to the courtyard of the museum which has significant number of objects and landmarks both from the Byzantine and Ottoman era.
Our courtyard walk will be followed by the interior visit of Hagia Sophia. Here we will see and talk about the original church of Hagia Sophia and its myths. One of the highlights of Hagia Sophia Museum is it's massive main dome. Needles to say how amazing it looks from 180 feet below. Back in the day, the dome of Hagia Sophia was considered as a revolution in the history of architecture and kept the title of the worlds biggest dome for centuries. We will finalise our walk with a visit to the upper gallery of the museum where the most well kept Byzantine mosaics and traces will be waiting for us. Special thanks to Flicker user
faungg
,
Rajiv Bhuttan
and
Boomsbeat.com
.
---
THEME
Alican Kutlay
Archaeologist and Art Historian. Graduate student at the Byzantine Studies.